Volvo Pure Electric Vehicles at Johnson Volvo Cars of Durham, NC

Zero Emissions
Rest assured that each drive you take in your fully-electric Volvo will give you the same great experience you know and love, with the added satisfaction of protecting the environment.
A Futuristic Feeling
The instant torque and silent performance of a Volvo EV will make you feel like you've stepped into the future, because you have.
Fun Comes Standard
Volvo EV technology is more than just environmentally friendly - we make sure there's plenty of power available for when you want an instant grin.
---
Find the Volvo XC40 Recharge Pure Electric in Durham, NC
This compact crossover is the first ever all-electric model from Volvo and it is just the beginning of what we have to offer. With over 200 miles of range, 402 horsepower, and the ability to charge to 80 percent in just 40 minutes, it proves to be a bright first step in the future of Volvo cars.
How Does a Volvo Pure Electric Car Work?
With a plug-in battery and no gasoline on board, a pure electric car might seem unrealistic - until you experience what Volvo has to offer.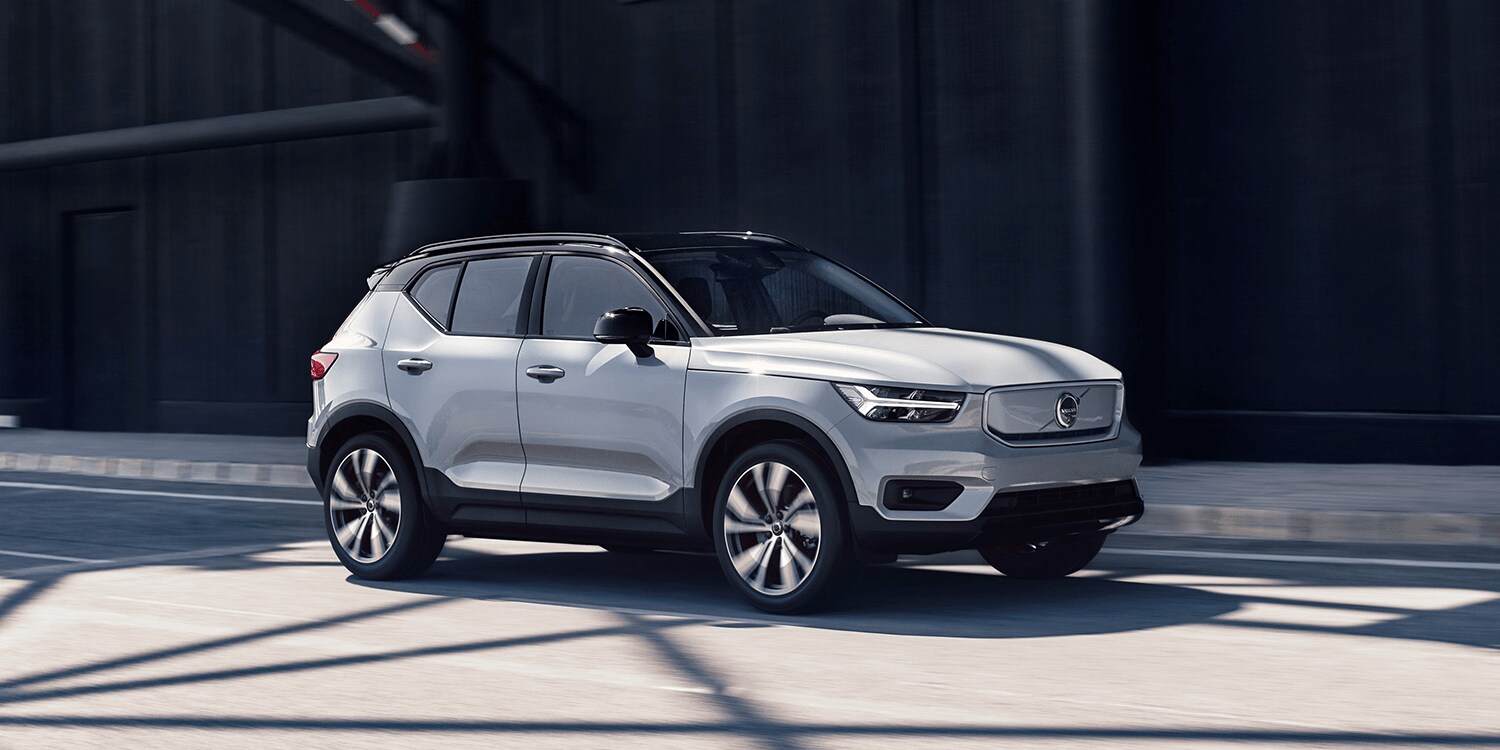 Dual-Motor Capability
Rather than using a single electric motor, the Volvo XC40 Recharge Pure Electric uses a pair of 201-horsepower electric motors to deliver both rapid acceleration, smooth cruising, and greater range.
Regenerative Braking
Regenerative braking is one place where electric vehicles gain a huge advantage over combustion engines. When slowing or braking, forward momentum is transferred back into the battery to extend range while you're on the move.
A Powerful Battery
The 78kWh battery inside the XC40 Recharge Pure Electric offers over 200 miles of range and can be charged to 80 percent in under 40 minutes. An at-home charger is also available for added convenience, and the battery can operate climate controls without the electric motors being switched on, so it works to keep you comfortable as well.